About Prince Rupert
Located on the picturesque and rugged North Coast, Prince Rupert is a welcoming, vibrant community of approximately 12,000 people.  The city, which sits on Kaien Island, is surrounded by coastal mountains, old growth rainforests, and fjords. The Prince Rupert area has some of the world's most spectacular scenery and untouched wilderness…and that's just the view.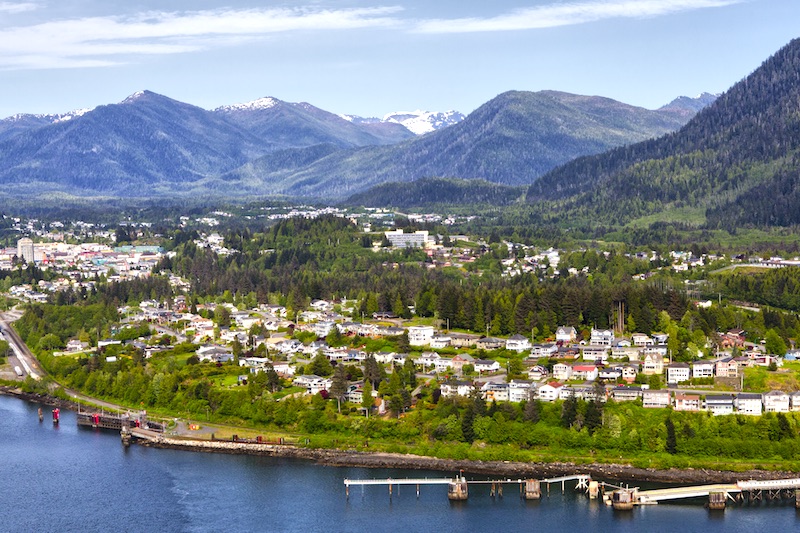 A Place to Call Home
Prince Rupert has all the amenities once could ever need for a high quality of life. In addition to the spectacular outdoors, coastal views and curious wildlife, Prince Rupert has great restaurants, a performing arts centre, 18 hole golf course, curling rink, Olympic swimming pool, ice arena, recreation centre and over 100 community, service and sports organizations.  Furthermore, the diverse cultural backgrounds inherent within the community make it a welcoming destination for residents and non-residents alike.
"We have driven many highways, and the stretch of highway between Prince Rupert and Terrace (closest city to Prince Rupert – about 150km east) is, in our opinion, the most beautiful we have seen. The highway winds along the "mighty" Skeena River and the Coast Mountain range. It doesn't matter what the weather is like, or the time of year, it is stunning and different each time we make the drive".
– Nikki Morse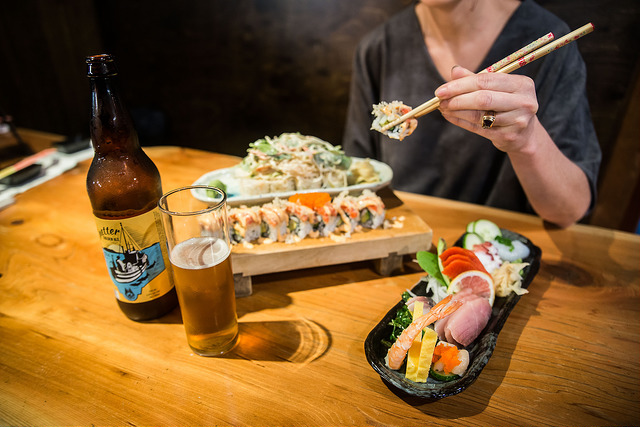 "One recent memory is meeting my clients to welcome them to their new home on Overlook Street; the house sits on a bluff that overlooks Tuck Inlet (near the Prince Rupert harbour). They had just moved and arrived from the Interior of BC. We all walked in, looked out the front window and there was a heron flying by at our eye level, and porpoises swimming below.  A few days later they texted me to say they just watched a pod of killer whales swim by.  How cool is that?"
– Mike Morse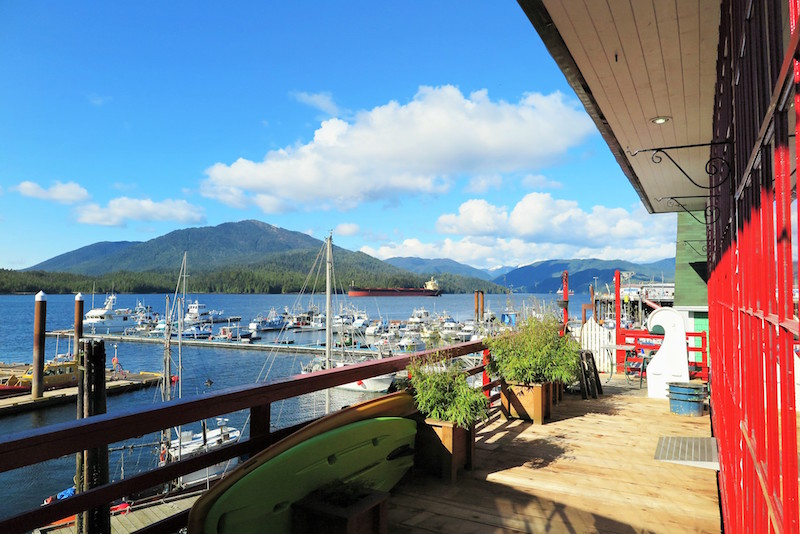 Cow Bay Area
Both residents and tourists enjoy Cow Bay. It's cute, funky and on the waterfront. The three or so block area is easy to find as it is uniquely decorated with cows to represent the hub's name. Cow Bay is a great place to shop, sip on a coffee, enjoy a tasty meal or brew as well as explore the art work in the artists' cooperative there. Eagles fly overhead while cargo ships and fishing boats putter past the dock. During the summers, huge cruise ships dock here and unload hundreds of passengers.
"For those of us who live here, Prince Rupert is a friendly and affordable place to live and raise a family. We have many clients who move to Prince Rupert from the Lower Mainland because they can afford a house in Prince Rupert, and smaller community living appeals to them."
– Nikki Morse
The Outdoors
Prince Rupert locals have at their doorstep what thousands of tourists travel to see and experience.  The Prince Rupert area is a world-renowned destination for First Nations history, world-class salmon and halibut fishing, whale watching and grizzly bear viewing tours of the Khutzamate'en Grizzly Sanctuary.
Prince Rupert is an outdoor enthusiast's paradise. Kayaking, fishing and hiking are some of the many activities. One of Nikki's favourite activities is to run the Butze Rapids Trail, which is a popular trail for Prince Rupert residents and visitors.
Prince Rupert has a temperate climate and gets a significant amount of rainfall, but they get numerous rainbows, too, hence the name "Prince Rupert – City of Rainbows".
If you like to ski or snowboard, the rain turns to snow at the higher elevations. Shames Mountain is where Rupert residents ski. It's a bit of a drive (2 hours), but for skiers and boarders, it's worth it. As described in Powder Magazine "Shames receives 475 inches of annual snowfall, laying claim to one of the deepest, most consistent snow packs in North America and it's back country access is unrivaled."
There is so much to discover in the great outdoors of the Prince Rupert area.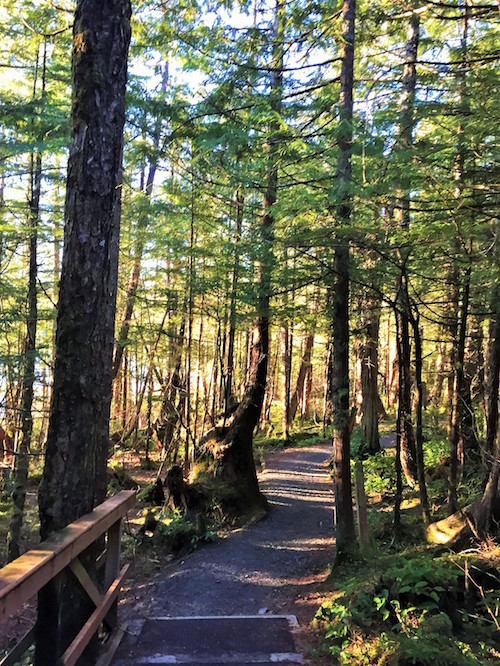 "Butze is a lovely 5 km trail that is sheltered by trees, so in the winter the weather doesn't deter me. I love the fresh air, huge cedar trees, sound of the rapids, and the smell of the seaweed when the tide is low. Recently, the Tall Tree Trail is another hike that opened across the highway from the entrance to Butze. I have yet to do it, but I hear it's beautiful."
– Nikki Morse